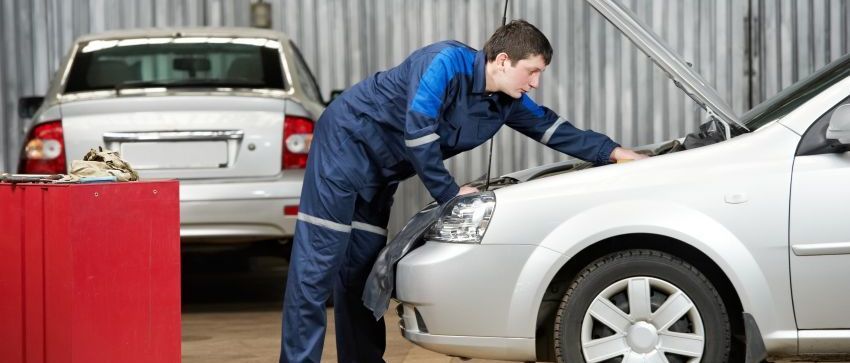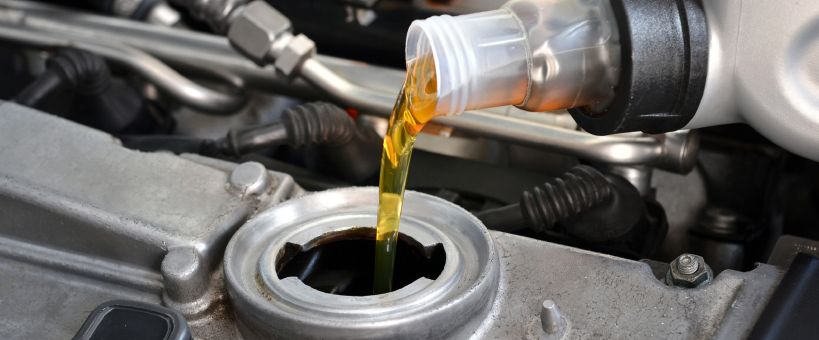 One of the most important aspects of vehicle maintenance is an oil change. This simple yet effective service is an imperative process for all car owners alike, as it keeps your engine running properly and efficiently. When you're in need of an oil change service in Colorado Springs, CO, look towards Peak Kia Colorado Springs, the dealership you know you can trust.
Almost everyone knows that oil changes are essential, but not many know why that is. In fact, oil plays several roles in your engine, such as lubrication. Your powertrain consists of several components inside that are constantly at work with one another. To ensure that they're all properly functioning is where oil comes in, as it prevents the parts from rubbing or grinding against each other. Lack of fresh oil decreases the prevention of this, which can then cause friction between pieces. And, if not treated in time, can lead to overheating of the engine.
In addition to lubrication, oil helps keep your engine clean. As part of its natural makeup, oil has the capability to absorb – and hold in suspension – a number of materials, such as water, dust, dirt, and combustion byproducts. However, your oil can only absorb so much. The longer you wait to get your oil changed, the more likely corrosion is to occur, which can significantly decrease the life of your powertrain. A quick oil change service in Colorado Springs, CO, is all it takes to avoid any and all of this from happening! For your utmost convenience, you can even schedule an appointment right here on our site. Once you send in the form, a technician will get in contact with you to confirm the date and time.
You can expect nothing less than exceptional service here at Peak Kia Colorado Springs. Our Service Department is employed with some of the best technicians in the industry with years of experience and knowledge working in the field. Whether you're coming in for a big repair or a simple service, such as an oil change, you can depend on us to take care of your vehicle. We value each and every one of our customers, which is why we offer superb specials to help defray the cost of various services. You can easily locate them under our Service tab!
Experience the extraordinary vehicle and customer service here at Peak Kia Colorado Springs, located right next to the Chapel Hills Shopping Mall. There's truly nowhere better to turn than your local Kia dealer for an oil change service in Colorado Springs, CO. Our dog-friendly, family-oriented, and budget-friendly dealership are just a few of the qualities that set us apart from the rest!
Service Hours
719-785-6130
| | |
| --- | --- |
| Monday | 7:00 am - 6:00 pm |
| Tuesday | 7:00 am - 6:00 pm |
| Wednesday | 7:00 am - 6:00 pm |
| Thursday | 7:00 am - 6:00 pm |
| Friday | 7:00 am - 6:00 pm |
| Saturday | 8:00 am - 4:00 pm |
| Sunday | Closed |
Testimonials
GOOGLE
October 6, 2017
Excellent customer service
CARS
September 11, 2017
YAHOO
September 8, 2017
YAHOO
September 6, 2017
GOOGLE
September 6, 2017
GOOGLE
August 31, 2017
GOOGLE
August 28, 2017
GOOGLE
August 25, 2017
GOOGLE
August 24, 2017
GOOGLE
August 19, 2017
GOOGLE
August 12, 2017
GOOGLE
July 31, 2017
GOOGLE
July 27, 2017
Very helpful and not pushy at all
CARS
July 24, 2017
GOOGLE
July 19, 2017
GOOGLE
July 16, 2017
GOOGLE
July 13, 2017
GOOGLE
June 27, 2017
Read More