The wait is over. Kia's first Compact, All-Wheel Drive Crossover is here! The all-new 2021 Kia Seltos is coming to change the game. A brand known for affordability and ease of drive is combining all of their best offerings for the subcompact ride we've all been waiting for. This affordable, option packed model features all of the bang for less buck.
● Bose® Premium 8-speaker sound system
● Mood lighting
● 25-inch touchscreen system
● LED headlights and tail lights
● Power sunroof
● Reclining rear seats
● 360-degree camera
● Wireless charging for compatible smartphones
Not only is the Kia Seltos packed with options for comfort and driving enjoyment, the Seltos also offers peace of mind. All wheel drive provides traction in Colorado's snowy months as well. Drive through snow, mud, sleet or even sand, the Seltos can take you wherever you want to go.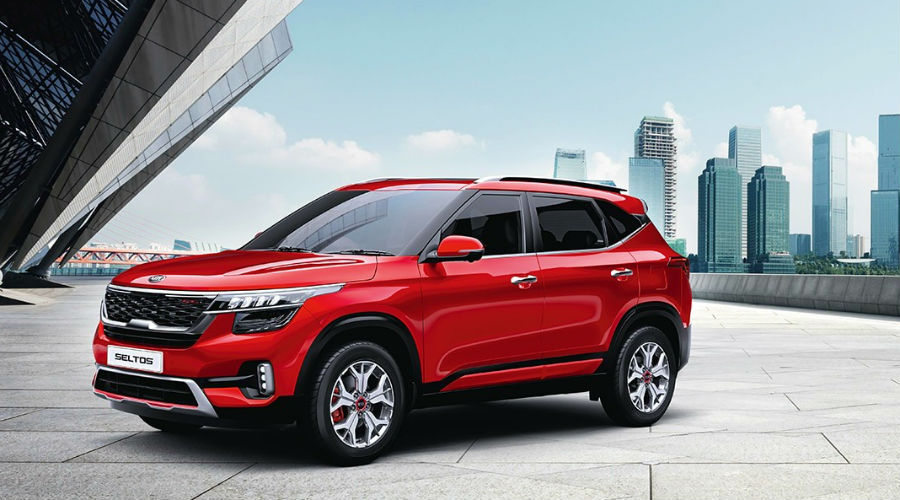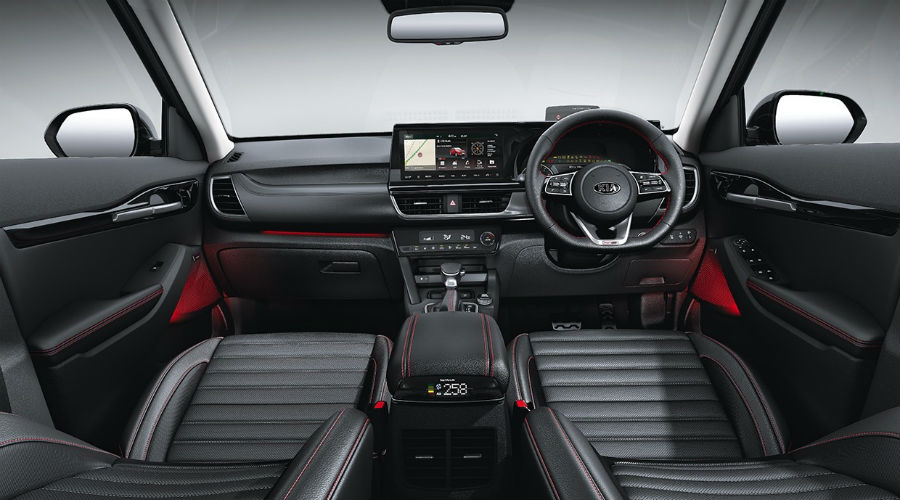 Kia Seltos Safety Features:
● Vehicle Stability Management
● Front and Rear Parking Sensors.
● Brake Force Assist System
● Hill-start Assist Control
● Six Airbags
The Kia Seltos has all the options you need for comfort and safety, plus a little extra, at a price that can't be beat. Luxury options, safety for family commutes and smart pricing all in one. So what's under the hood?
Kia Seltos comes with two different types of four-cylinder engines.
● A 2.0-liter, 146 horsepower engine.
● A turbocharged 1.6-liter cranking out 175 horsepower. The turbo comes with a seven-speed automatic option.
Kia has always pushed the envelope when it comes to vehicles with more options and reasonable prices. Fancy car options at a family raising price has been the norm. Many have wondered when Kia would roll out a crossover model and the Seltos is worth the wait. A long awaited option for Kia lovers, the Seltos promises all of the things consumers are looking for. Safety, technology, affordability and style, that's the Kia Seltos.
When will the long awaited Kia Seltos be available?
Kia Seltos Release:
The Kia Seltos has arrived! Be the first to test drive one. Follow us on Facebook, Instagram and Twitter to be informed of updates and information leading up to their arrival.
LEASE A 2021 KIA SELTOS $192 A MONTH*
*2021 Kia Seltos LX AWD $3,500 due at signing, $0 security deposit. Includes first month's payment. 24 month lease, 12,000 miles per year. With approved credit. Must qualify to finance through KMF. Payment includes dealer and handling, but does not include tax, acquisition fee or title and registration fees. Ends 8/10/2020.
Buy a New Kia Seltos Today!